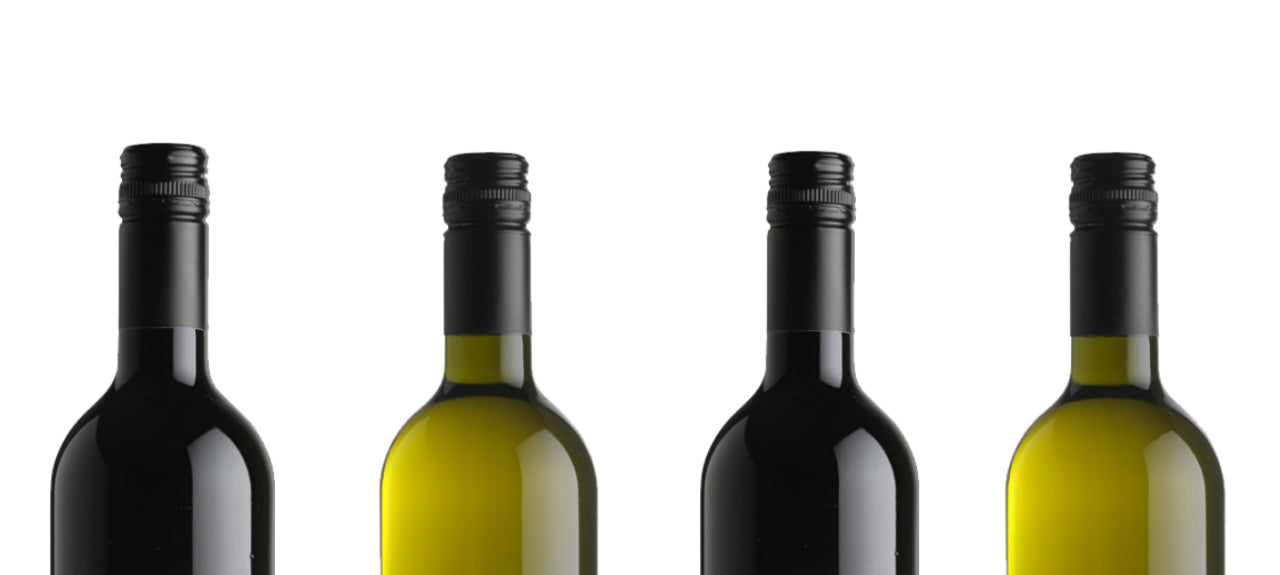 Wine Pairing: Three Simple Rules (Plus One Extra)
We have all been there, standing in the wine aisle at your local supermarket, hundreds of different bottles staring expectantly back at you, beckoning for your attention. You glance in your basket for inspiration. 'Prawns… a white then… that one is on offer… it'll do'. You get home and find the juggernaut of a Californian chardonnay you bought because it was a quid cheaper than usual, stomps all over your fresh, fragrant bowl of prawn linguine. It's too big; rich and creamy on the palate, with enough oak to build an ark it leaves your dinner crushed and cowering in it's wake. Evening ruined.
This, however, needn't happen. We have come up with a few simple rules to help you pick a wine that will compliment what you are eating and lift it to unprecedented heights. Take note and enjoy!
The Rules
Match the wine to the sauce, not the protein.
The protein in a dish is often the star of the show and is therefore important. However, when trying to pick a wine to compliment what you are eating, consider the sauce in which the protein is served. For example, with baked cod in tomato and chorizo sauce, try a juicy pinot noir. Soft, well rounded and not too heavy with medium levels of tannin. This will be able to stand up to the sauce without overshadowing the fish. Likewise, a juicy sirloin with a generous helping of béarnaise sauce can work wonderfully with a robust, layered white. A weighty chenin blanc with well-balanced minerality and a vibrant streak of acidity to cut through the richness of the sauce will work a treat.
Read the label
This sounds obvious but winemakers often provide tasting notes and pairing guidelines on the bottle (supermarkets are have begun to do this on price labels too). When browsing the supermarket shelves it can be easy to get sucked in to buying a marked down bottle or simply grabbing one with a pretty label but if you take a moment to read the information given to you it can often result in a better decision.
Match like with like
Put simply, match the characteristics of the food with that of the wine. With a light hors d'oeuvre such as salmon mousse blinis go for a delicate, crisp and dry sparkling rosé. Earthy foods like wild mushrooms work well with earthy wines such as cabernet franc. Rich, sweet foods like dark chocolate go beautifully with a rich, sweet crusted port. You get the idea.
Making a Start
To give you a rolling start, we have selected three recipes from our blog and paired them up with a great bottle of vino, any of which would make for the perfect night in.
Our choice – WM Morrison Nero D'Avola, £6, Morrisons
This little known grape has been hailed as "Sicily's answer to Malbec" by The Guardian's Fiona Beckett and this example is fresh and vibrant with a savoury kick of black pepper. A solid, fruity red that would work well with almost all tomato based dishes that represents outstanding value for money.
Our choice – Tannu Bianco, £9.50, Oddbins
Staying in Sicily, this time an organically cultivated blend of Grillo (70%) and Chardonnay (30%) that produces aromas of lemon and pineapple. The combination of grape varieties gives this wine a weight that allows it to handle a stew (albeit a light one) without loosing any of that clean acidity that marries so well with the fresh tomato salad.
Our choice – Apothic Red Winemaker's Blend, £7.19 (usually £9.69), Waitrose
This Californian red is a blend of four grape varieties; Zinfandel, Merlot, Syrah and Cabernet Sauvignon. Velvety on the pallet with ripe dark fruit and hints of vanilla giving a touch of sweetness make it a perfect tipple with chocolate.
One more thing…
You don't have to spend a lot for quality
This is not specific to paring wine with food but it's good to know. A common approach to buying wine is that you get what you pay for. Sometimes true. I once had the pleasure of tasting a 2006 Krug Brut (to save you from asking, around £200) and the only way I can describe it was like walking in to a Parisian bakery on a sunny Saturday morning and hitting a wall of toasty brioche gorgeousness. That said, you can often find good solid wines without breaking the bank. With supermarkets really upping their game in recent years it is easily achievable to get something really special for less than a tenner (£8 if you look hard enough).